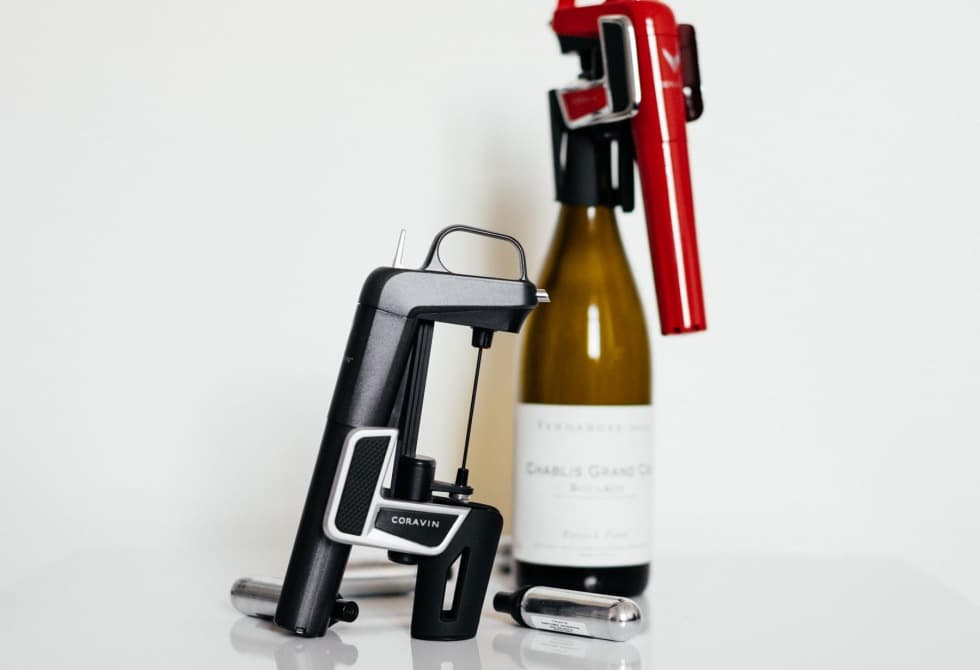 Coravin – Stop opening, start tasting
Coravin is an exciting new product for wine lovers and a revolutionary trend in wine drinking. Because your favourite wines should never be compromised. And neither should your choice of when and how to enjoy them.
Choosing the right Coravin for you:
Wine lovers
Access your bottles whenever you want and pour yourself a glass of wine without having to empty the whole bottle.
Wine collectors
A great way to monitor your cellar by assesing the evolution of your wines.
Professionals
Increase the quality of your wine offer and reduce your costs significantly by reusing the same bottle without any waste. Enable your guests to enjoy the wines they really want to taste.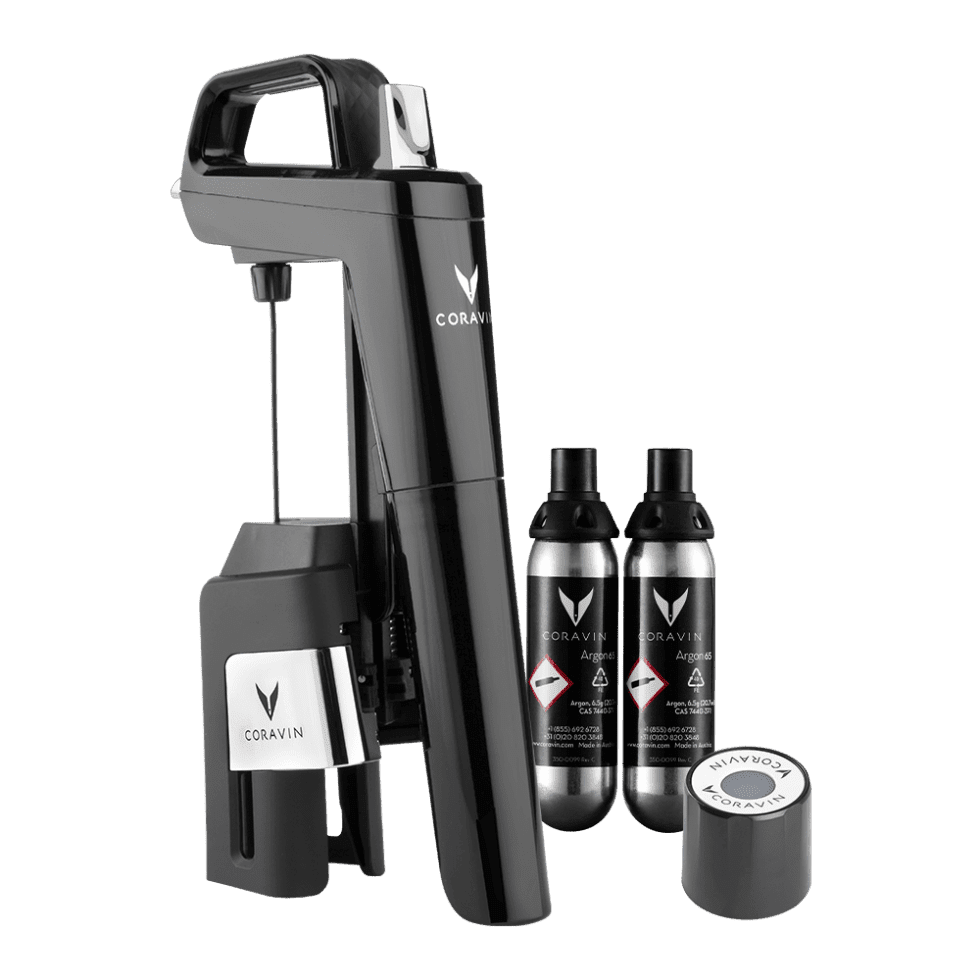 Coravin Six

Package includes: 2x argon capsules (560, -), Universal needle (790, -) Price: 9500 CZK including VAT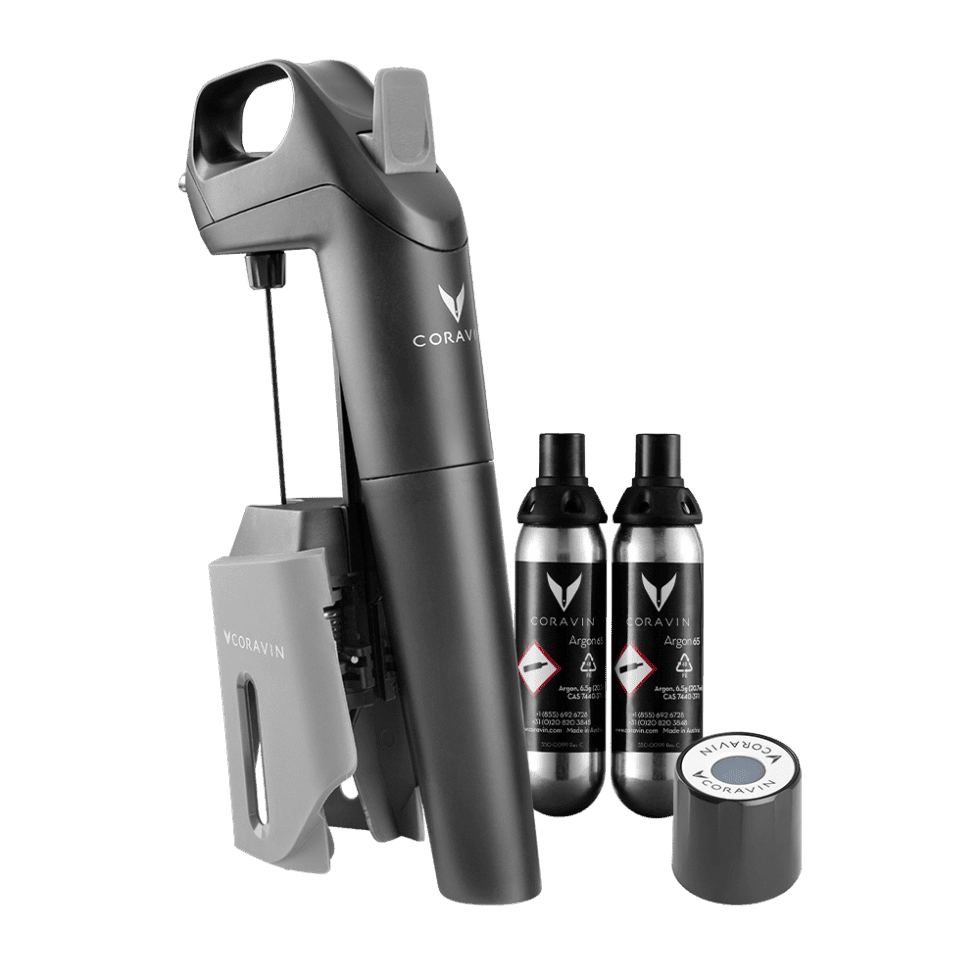 Coravin Three

Includes:
2x argon capsules (560, -), Universal needle (790, -)
Price: 5500 CZK including VAT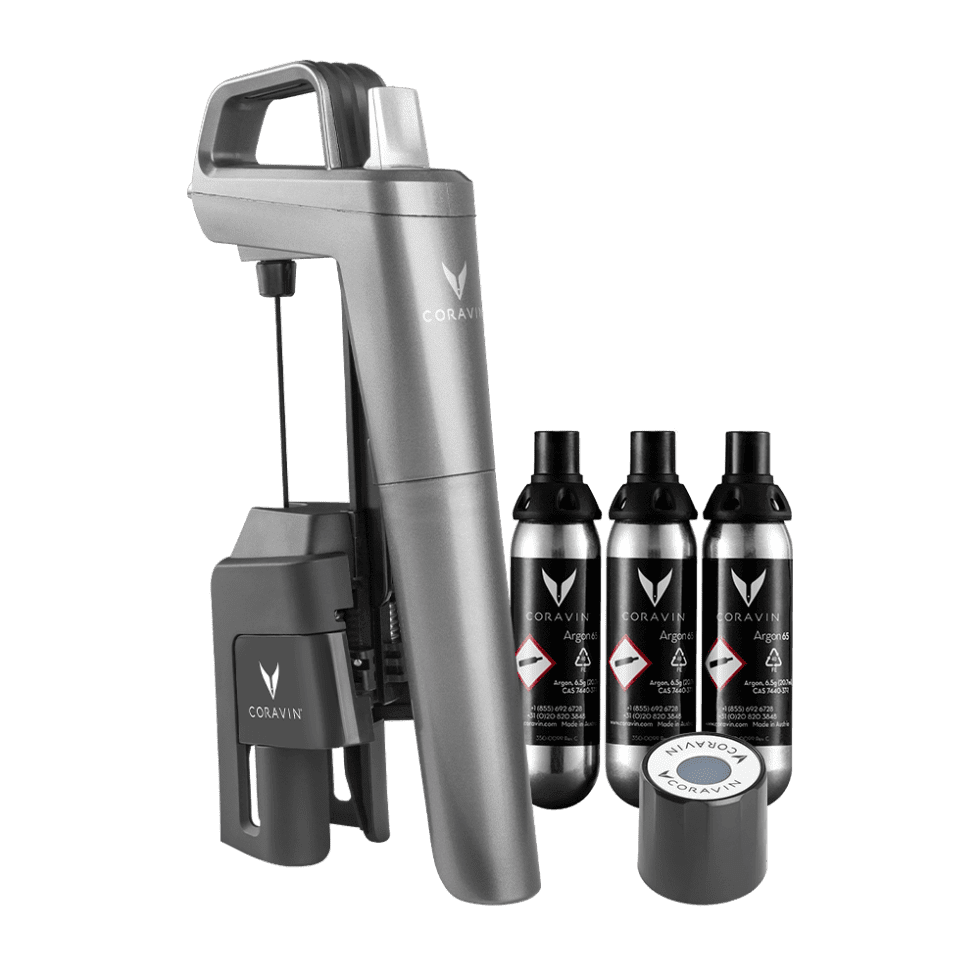 Coravin Five

Includes: 2x argon capsules (560, -), Universal needle (790, -)
Price: 8300 CZK including VAT